In 2014 we had some meetings with some important people:
when we arrived in Medan, we first gave some lectures, Dr Otman was Chairman of this meeting: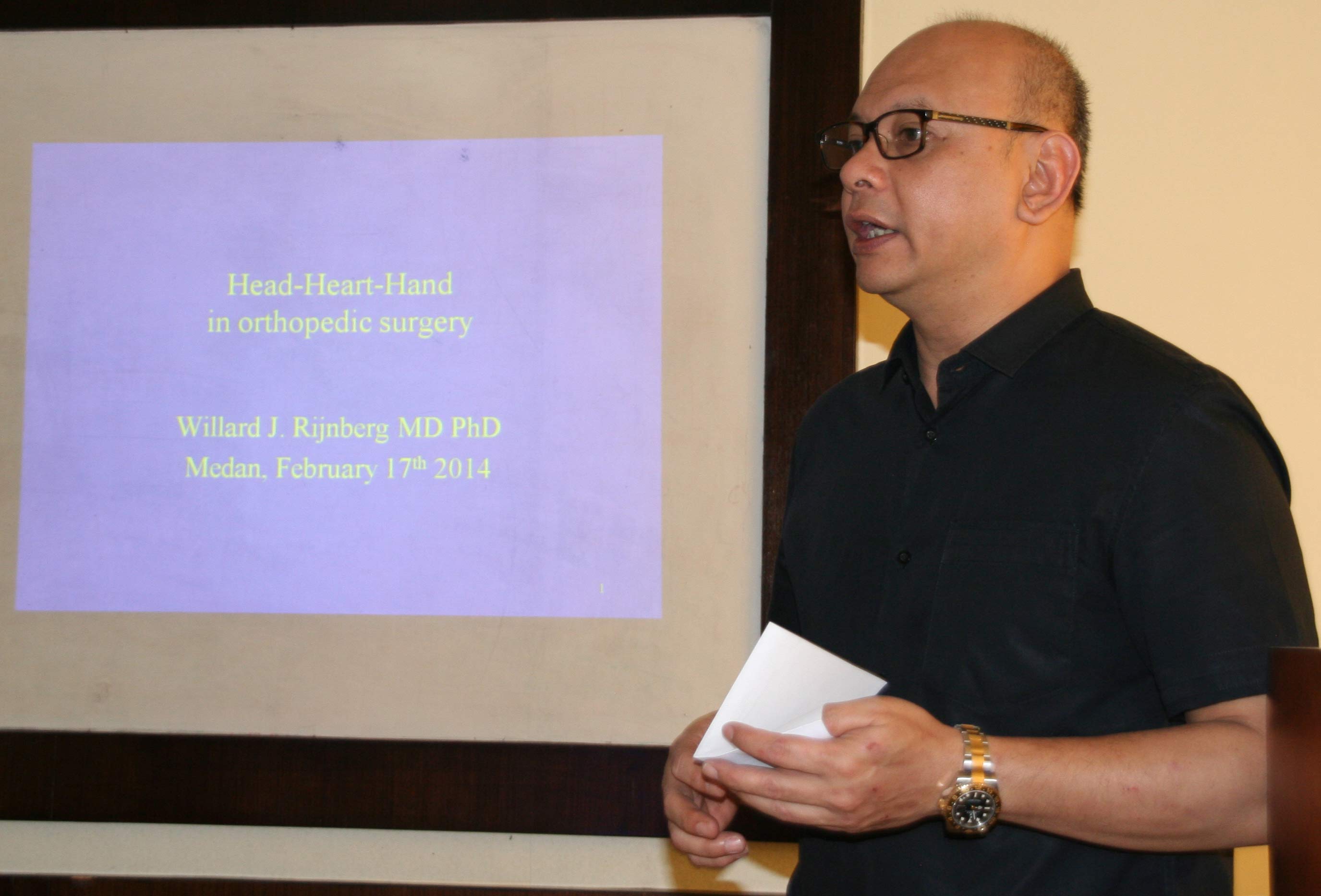 all residents attended the meeting and lectures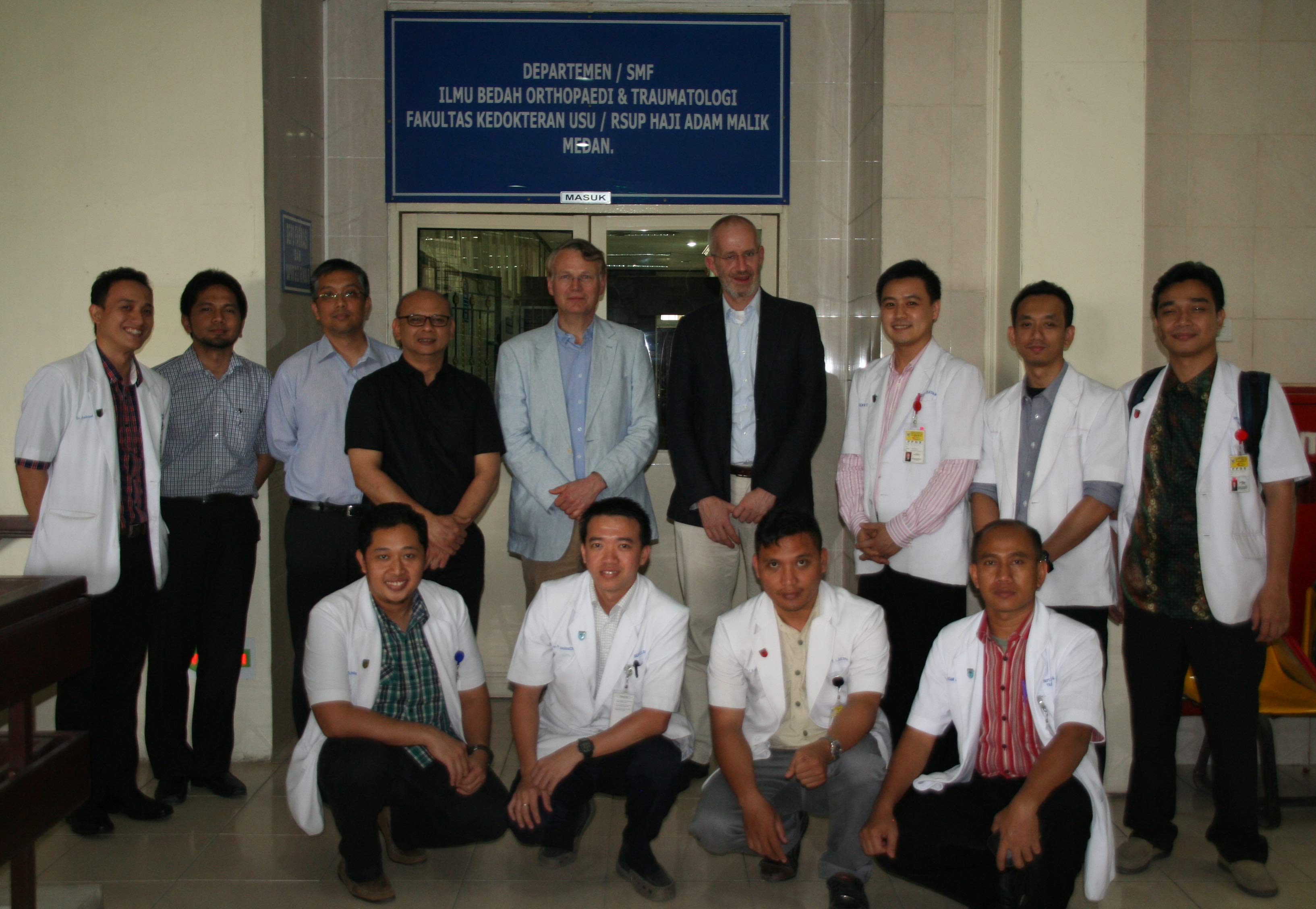 after the lectures we went to Pematang Siantar to meet the local team, both Catholic and Muslim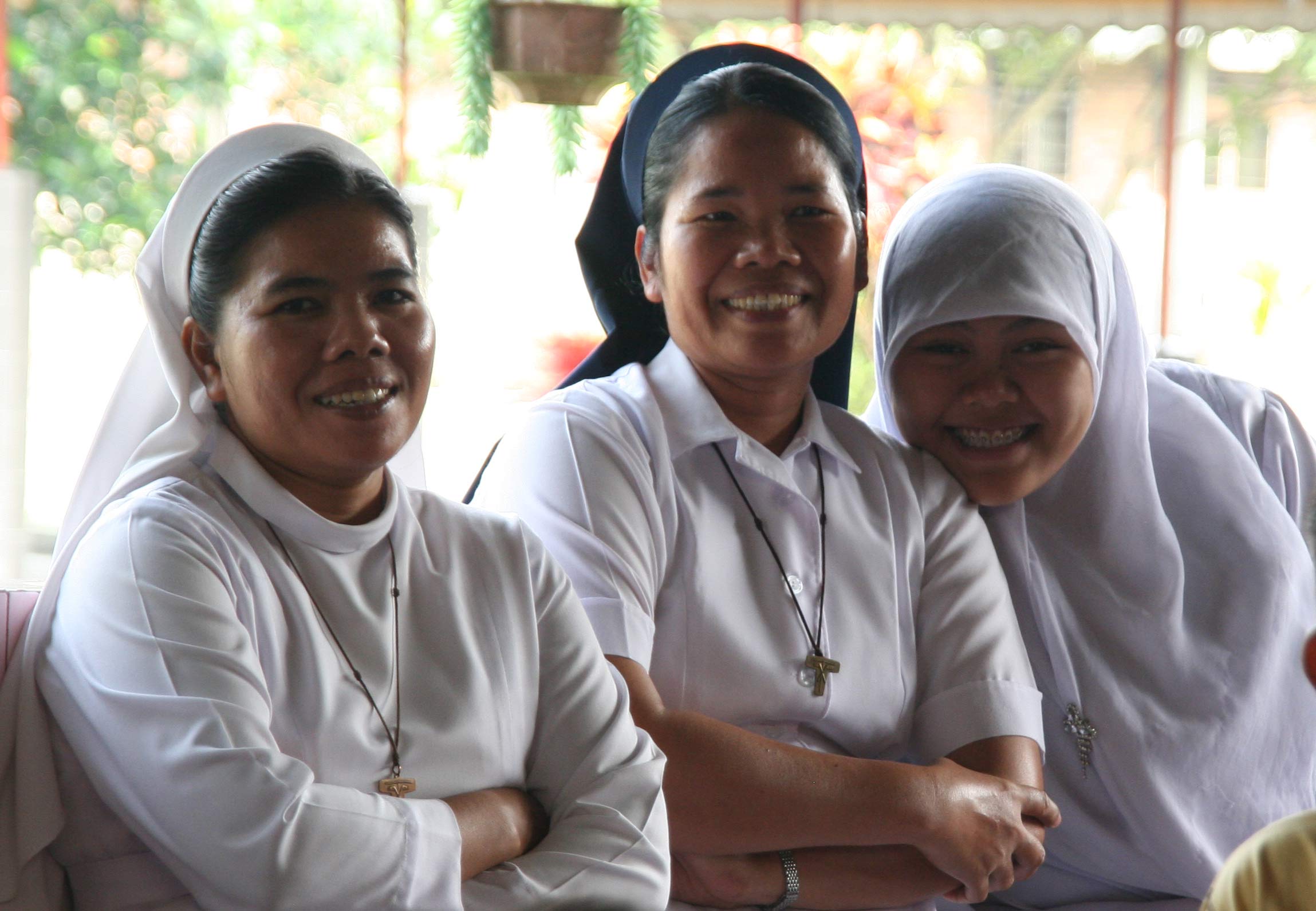 especially have a look at the cake! "love from Holland"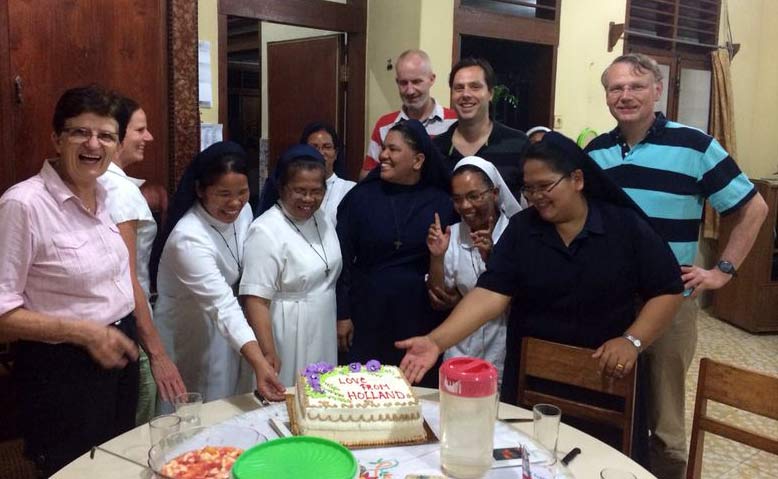 and of course the surgical team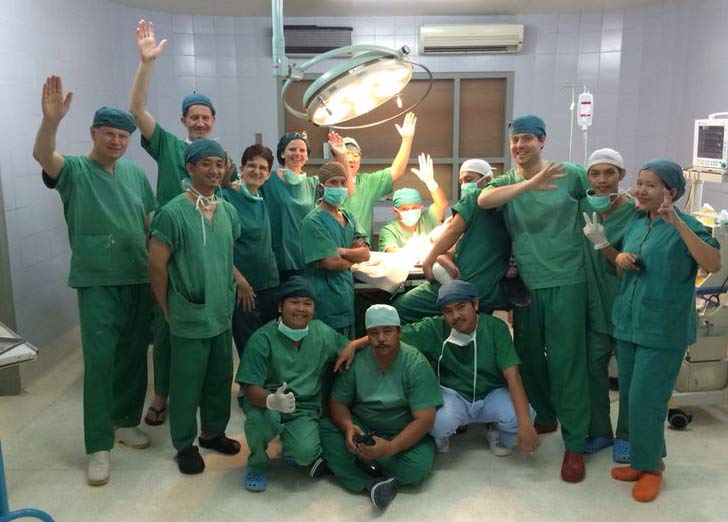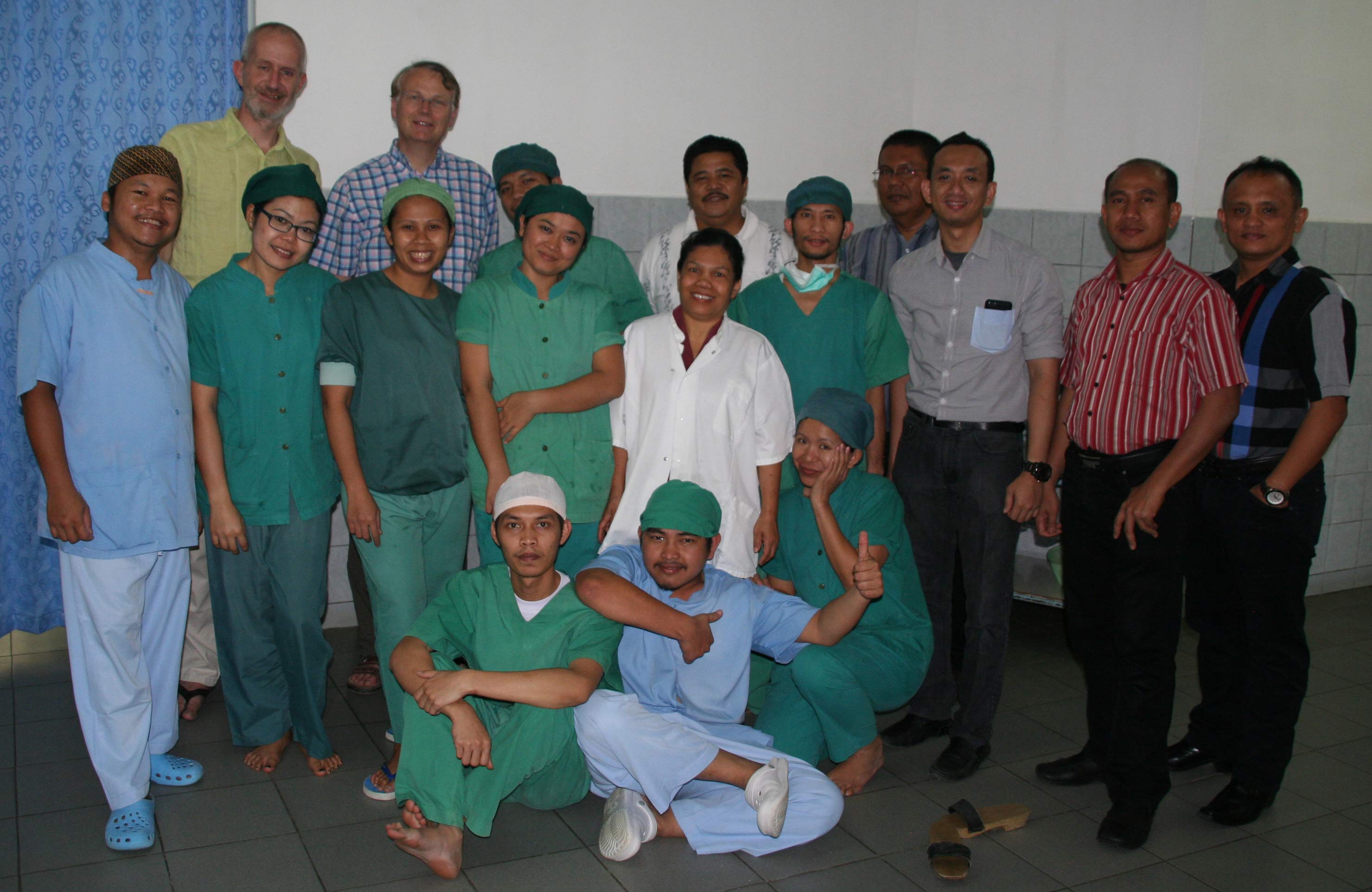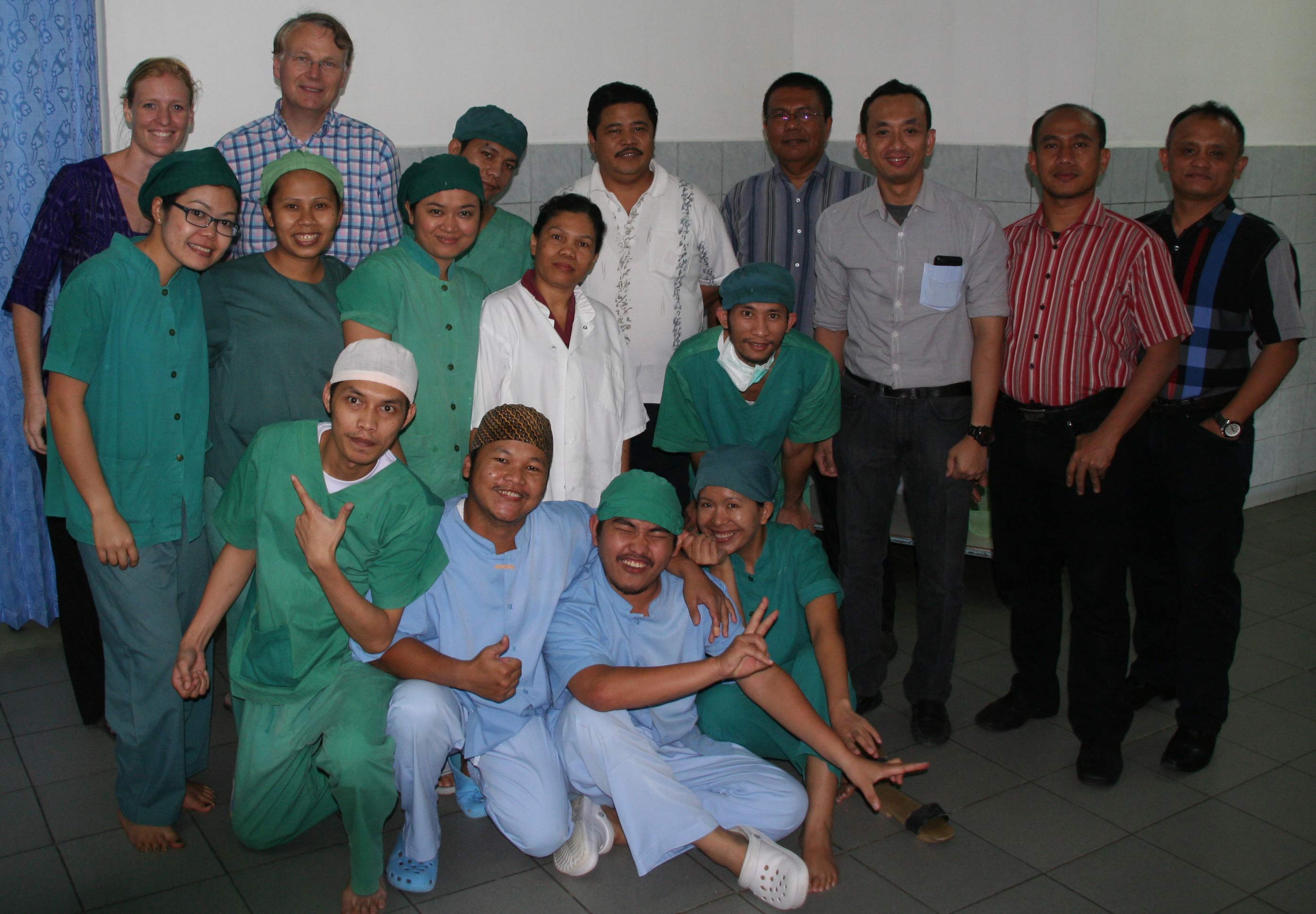 after the weeks, the registrars got this letter: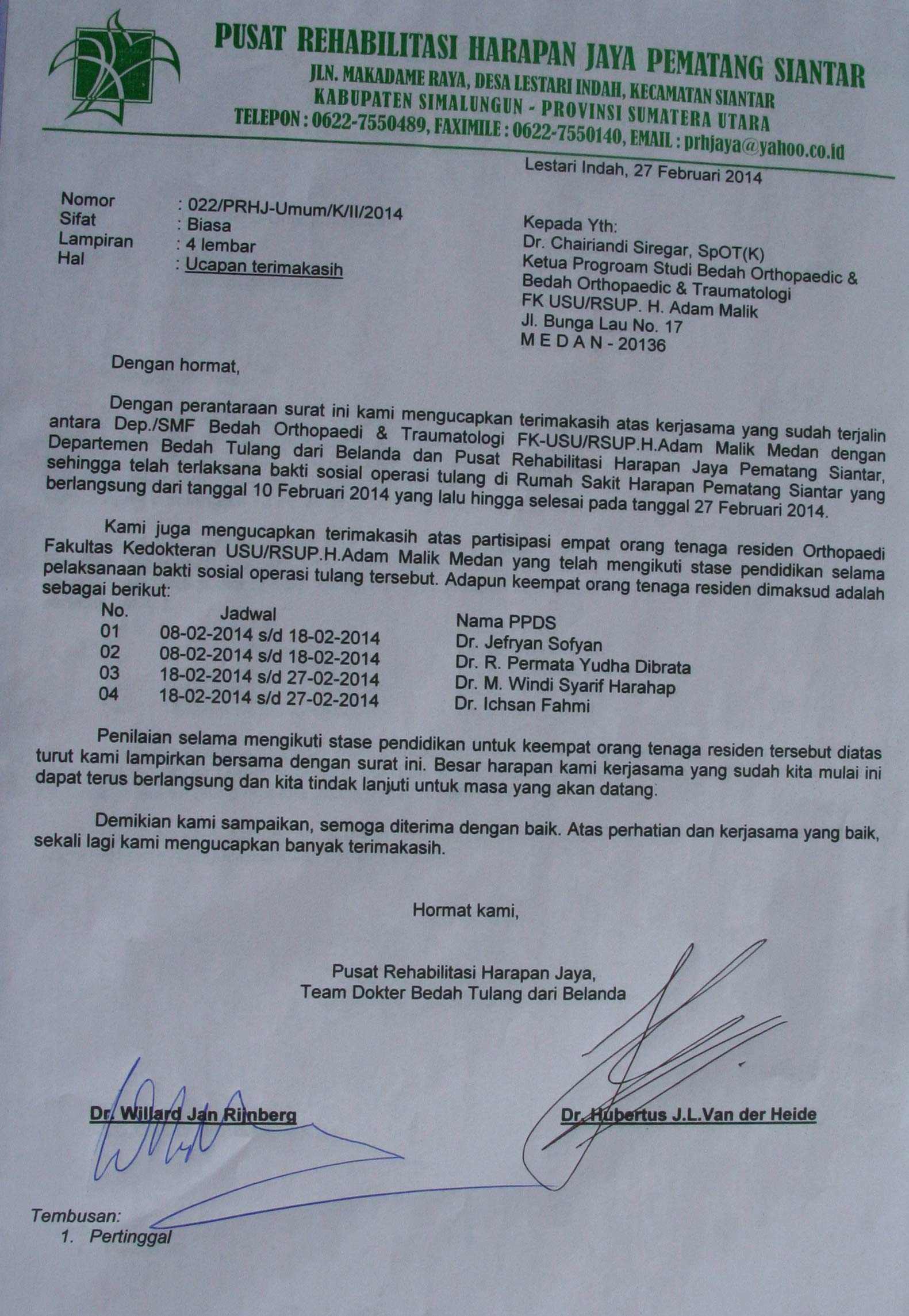 after Sumatra we went to bali for a course together with Dr Ger Olijhoek, we also visited Yayasan So in Lovina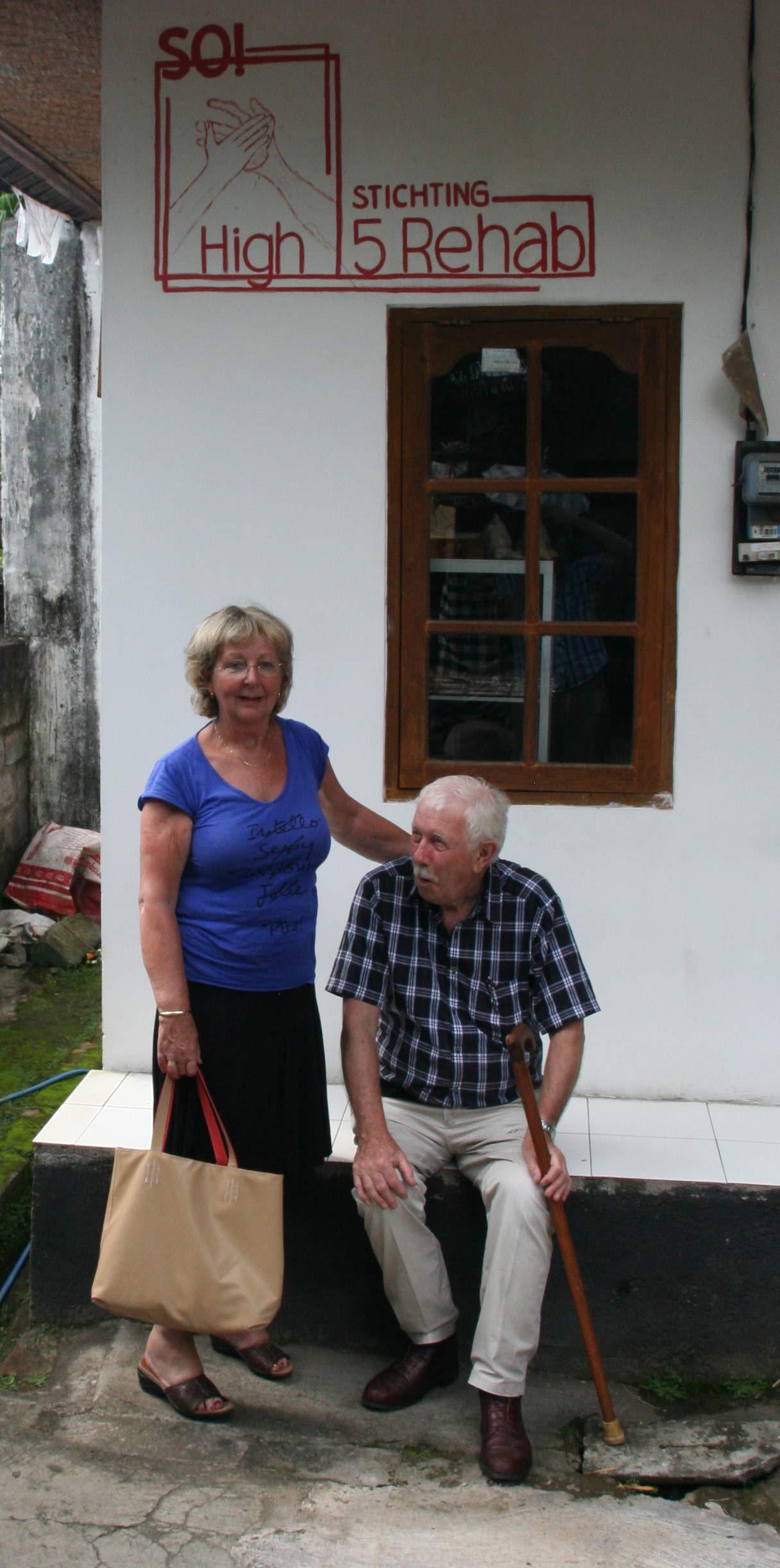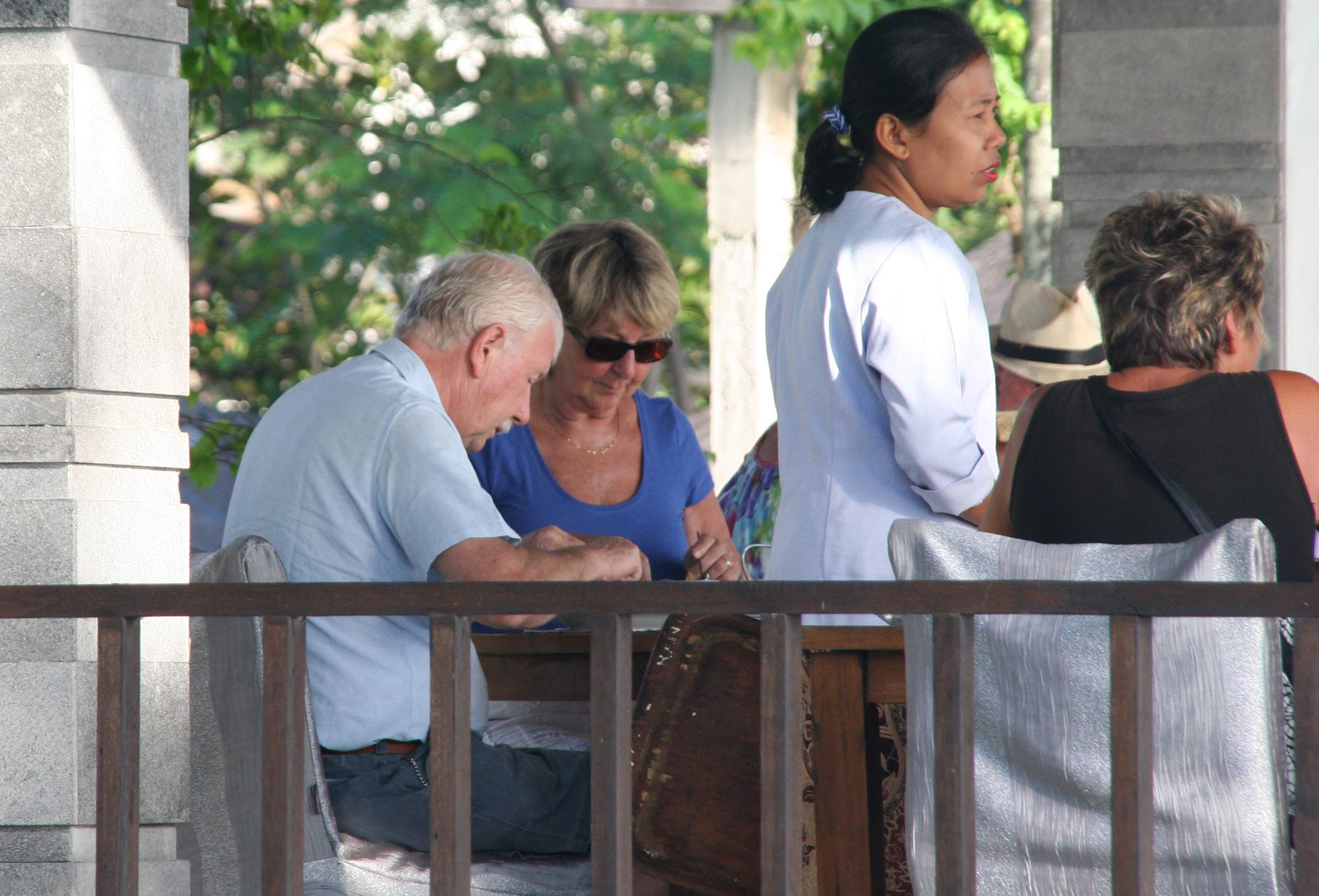 In Singaraja we visited hosptal "Kertha Usada" where we met Dr Wayan and Dr Dewa again.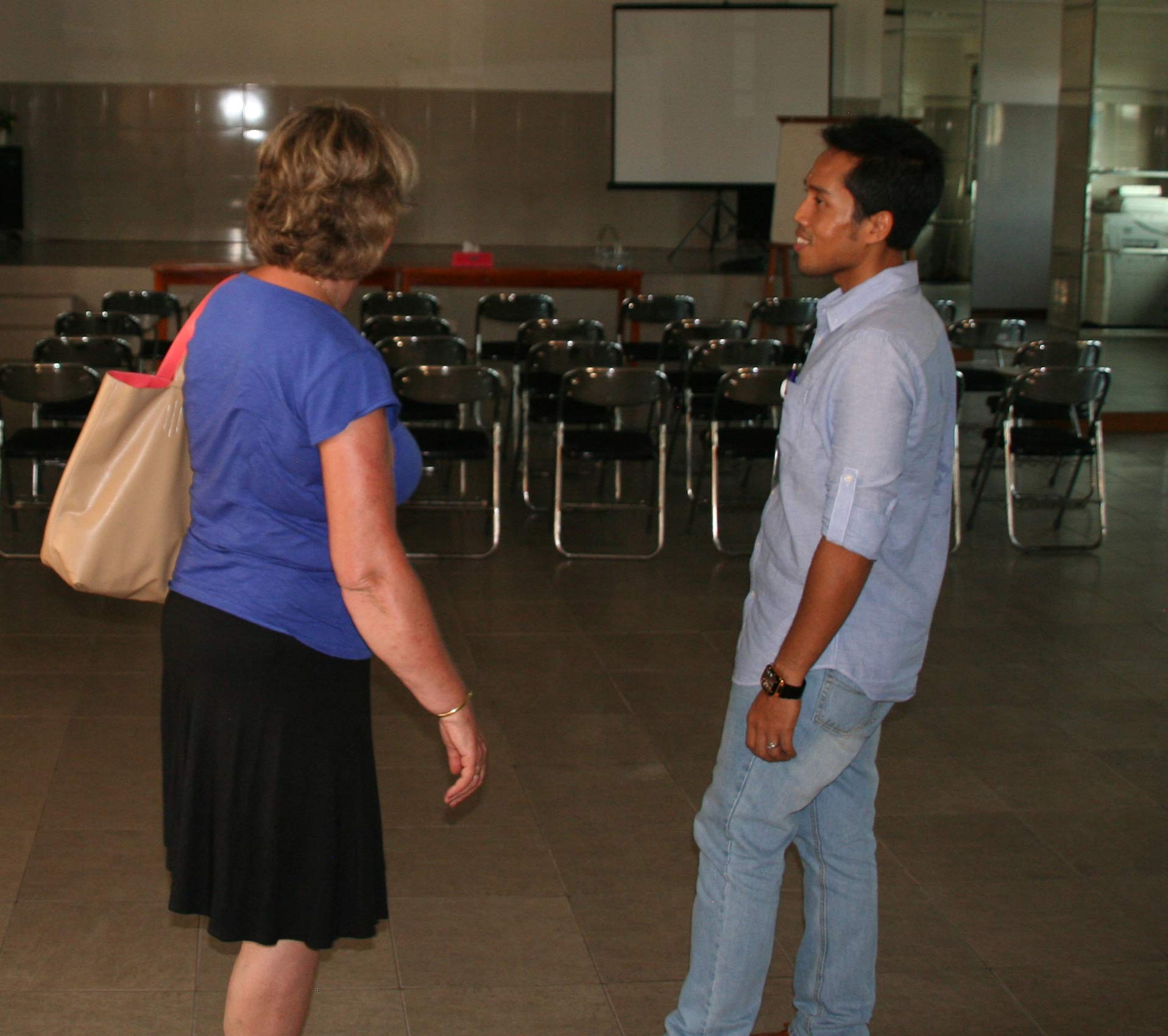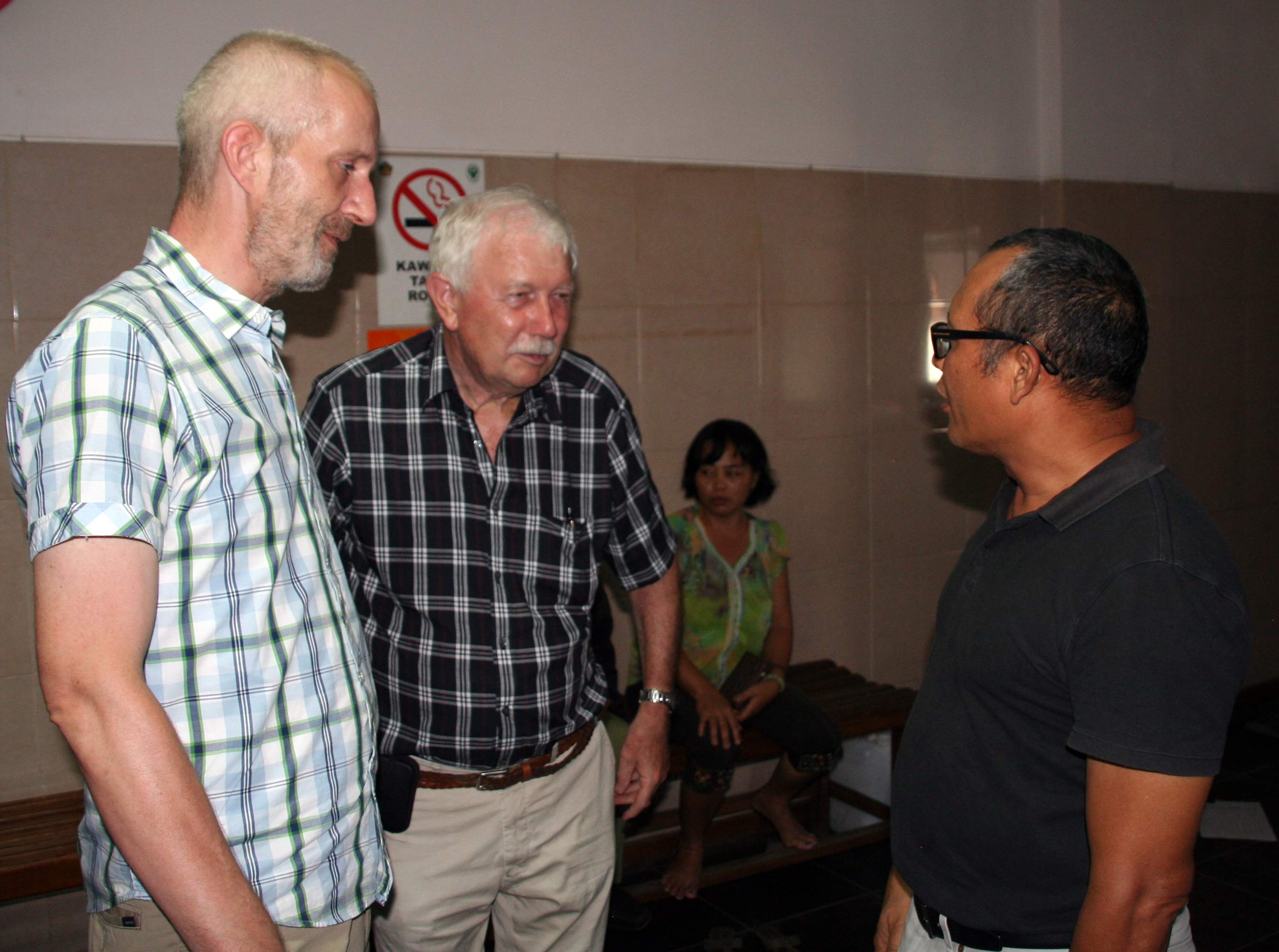 In Den Pasar we organised a course with a lot of "bedside-teaching"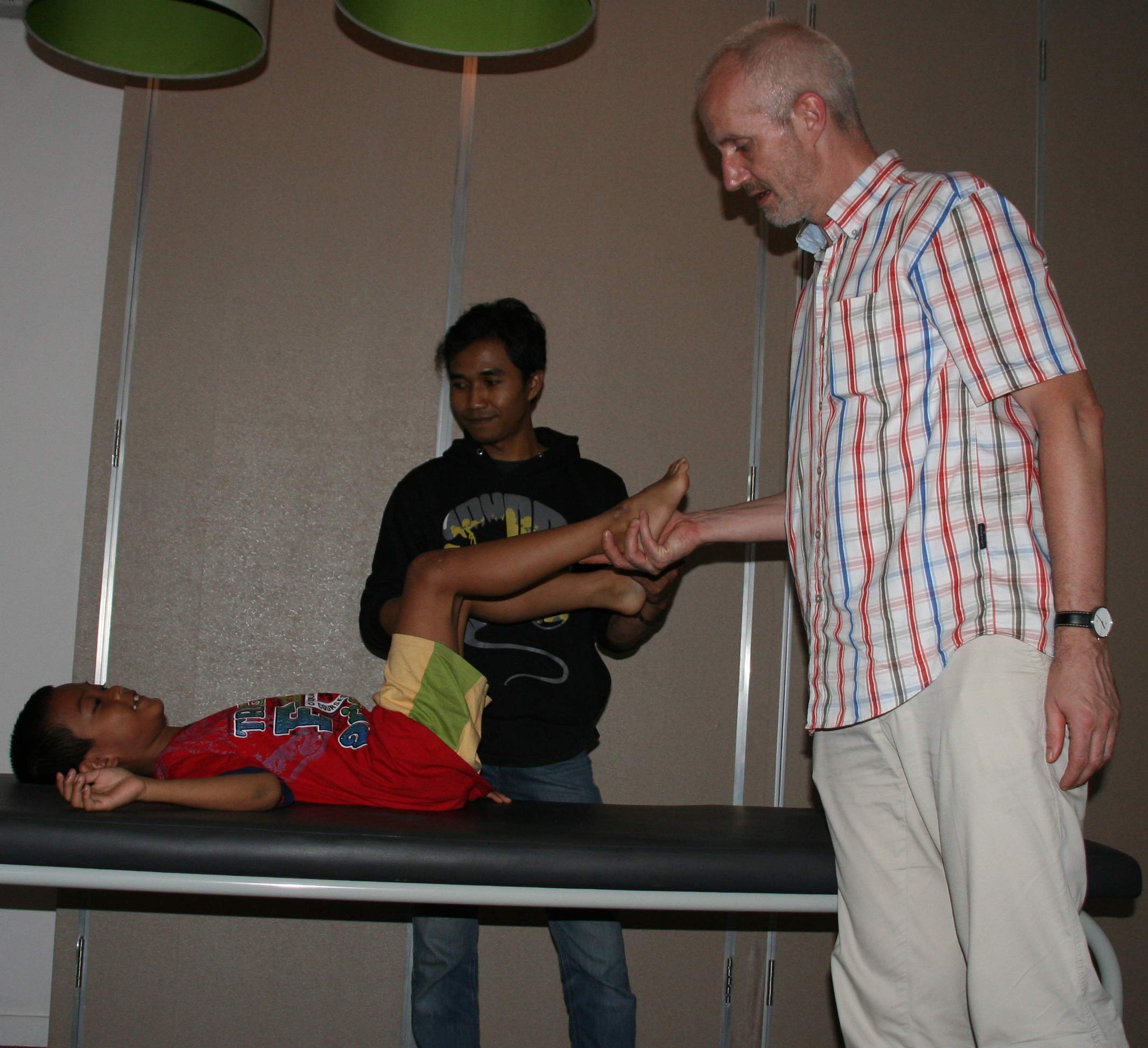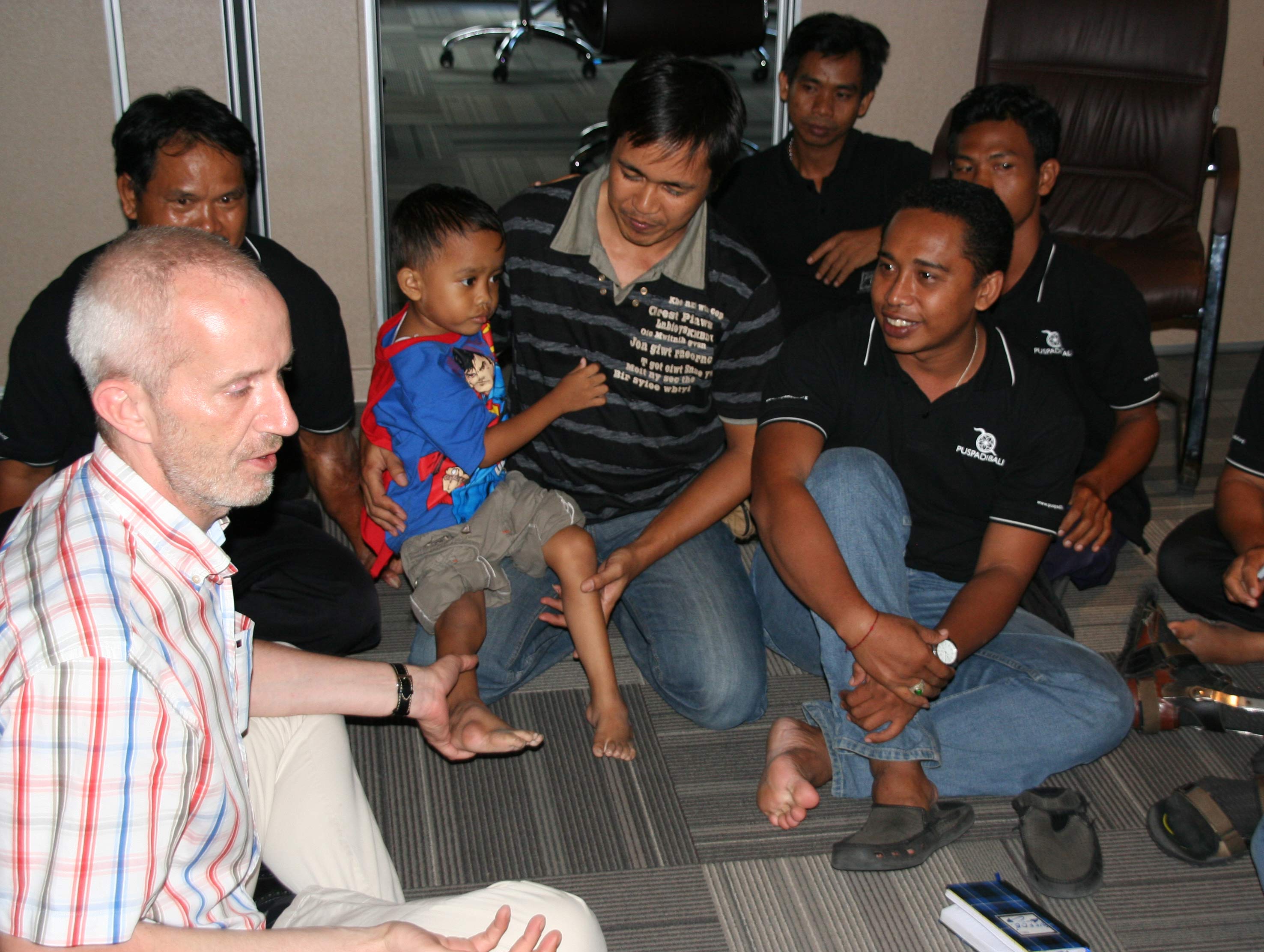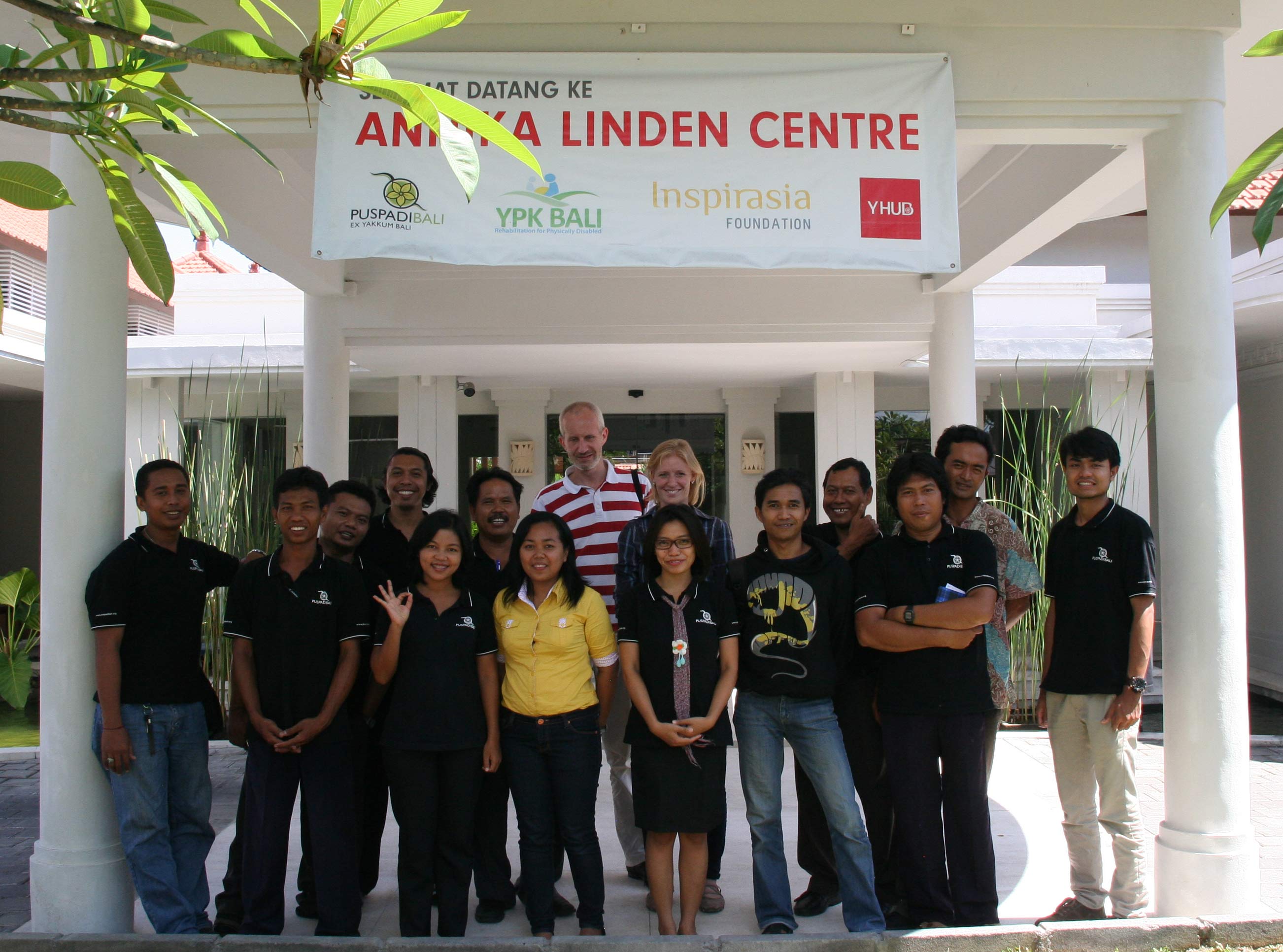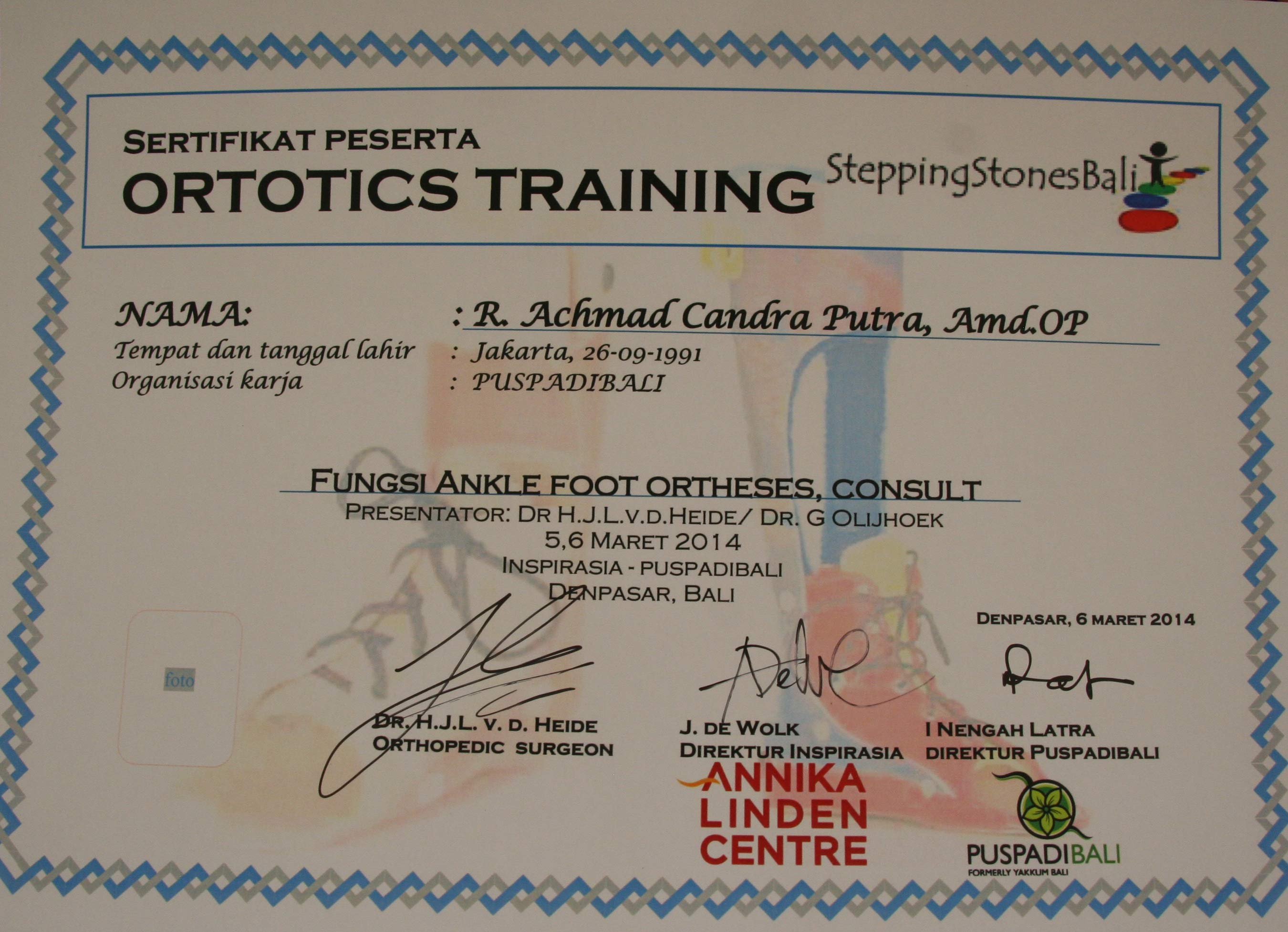 the title reflects to the techniques, NOT to the teacher!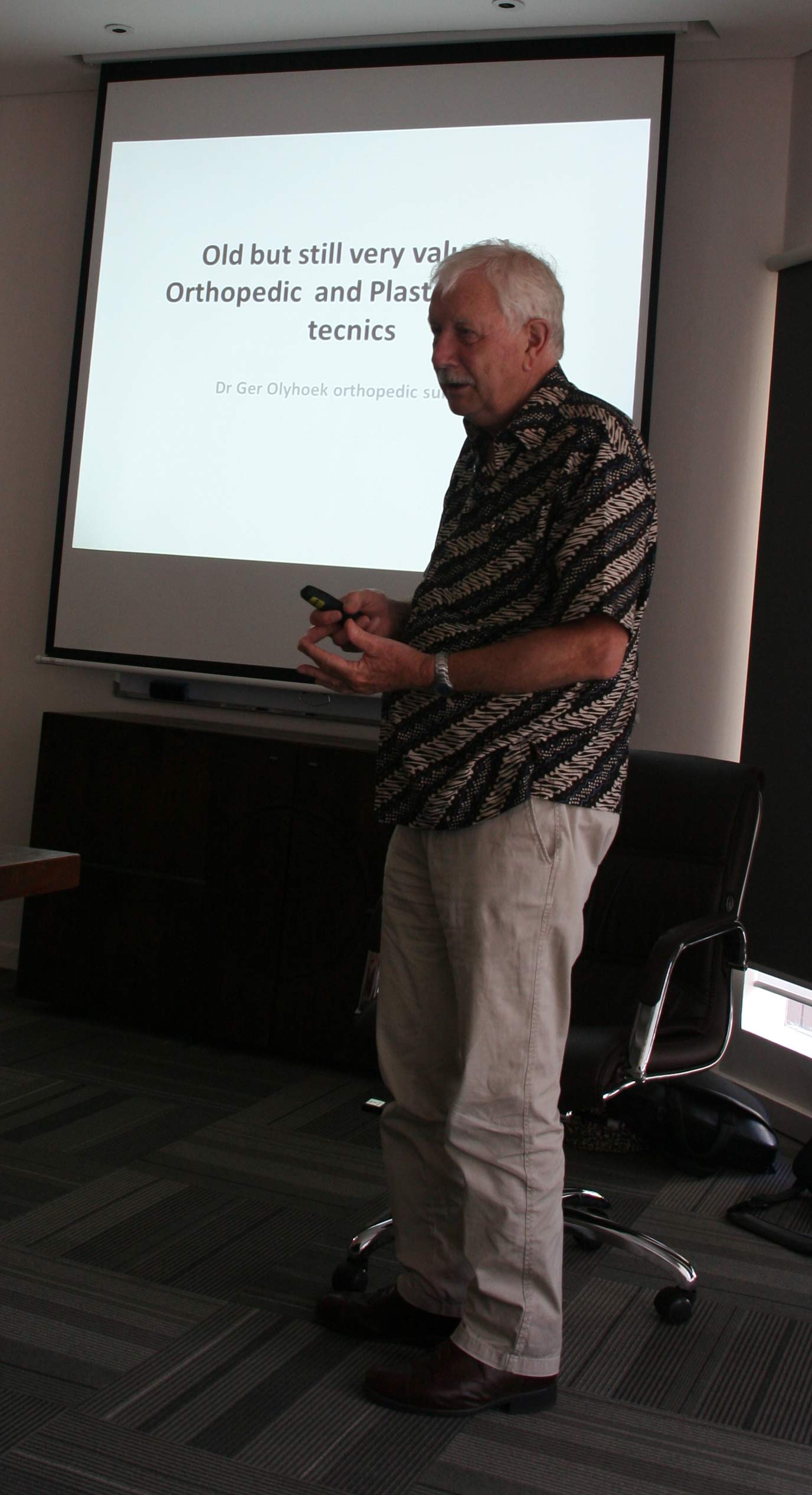 after the course we had a meeting with Joseph and Tara from Inspirasia and Pak Latra from PuspadiBali together with Marjanne Oomen from SteppingStonesBali to talk about the future.